Get the Care You Need When You Need It
We know that sometimes dental emergencies happen at the most inopportune times, and the pain of an infection or toothache can be almost unbearable. Thankfully, we proudly offers emergency dental care with best dentist in Northbridge, Whitinsville, Mendon, Uxbridge, Grafton, Sutton, Millbury, Blackstone. You don't have to be an existing patient for emergency dental visit. We make room in our schedule every day to accommodate emergency appointments, and our doctors are on call after hours in case of emergencies. We're here for you when you need us!
Call our office for more information! 508-444-0110
Are you in pain or have you lost a tooth? Do you need immediate dental care? CALL NOW! 508-444-0110
Good Samaritan Policy
Complimentary Exam & X-ray for Emergency Visits
Is this an emergency?
If you have had a tooth knocked out or had other dental trauma, quick thinking and staying calm are key to approaching these dental emergencies and preventing the opportunity for additional damage. We recommend applying a cold compress to reduce any swelling, and calling our office as soon as possible.
Common Dental Emergencies & Same Day Services
Tooth knocked out
Broken tooth
Simple & surgical extractions
Fever blisters
Ulcers
Toothache
Swelling or bleeding
Signs of infection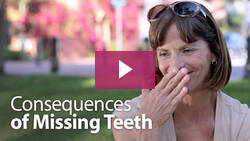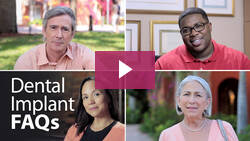 If you have a dental emergency, please call us right away at 508-444-0110 so we can assess the situation and provide the quickest and best care possible.
Related Dental Emergencies Articles
An Introduction to Sports Injuries & Dentistry
Dental injuries incurred during sports activities are highly treatable, and can involve positive outcomes if participants act quickly to see a dentist after an injury. However, if not treated quickly these kinds of injuries can lead to discomfort, embarrassment and a lifetime of dental costs... Read Article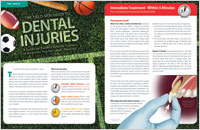 The Field-Side Guide to Dental Injuries
Accidents to the teeth, jaws and mouth can happen at any time during any sporting activity. Proper attention can save pain, alleviate anxiety and costly dental treatment. A little knowledge, as they say, can go along way. This field-side guide briefly explains some simple rules to follow when dealing with different dental injuries and when you need to see the dentist... Read Article
Athletic Mouthguards
There are times when an athlete can feel invincible... able to connect on every jump-shot, run faster and longer, or hit every pitch, but statistics show that even on their best days accidents can happen. An ounce of prevention goes a long way... For a small cost, a protective mouthguard can prevent excess anxiety, risk, injury, pain, suffering, and years of dental treatment... Read Article